Your Wedding + Our Visualization
= Best Love Stories, Ever!
HELLO, WE ARE GLAD YOU FOUND US!
Welcome to Zero Gravity Photography!
We are one of the top wedding photography studios around the country that has started to expand its horizons throughout the globe. Our team of wedding photographers is here to assist you in having a meaningful, stress-free, and real event while uniquely documenting your love. We want to be available for you all day long and that includes from the get go. During the wedding photoshoot, we give our best to help the couple with different wedding poses. We have written hundreds of original love stories using our expertise in photography all around the world. Your photos should bring back fond memories for you along with all the emotions that make you shiver and bring goosebumps down your arms. We also do Creative pre-wedding photography for our bride and groom. We are passionate about each and every frame, and our team works very hard to make sure that you will cherish your special day for a lifetime with their expert wedding photography; we have always enjoyed being a part of a distinctive Indian Wedding, and we can't wait to be a part of yours!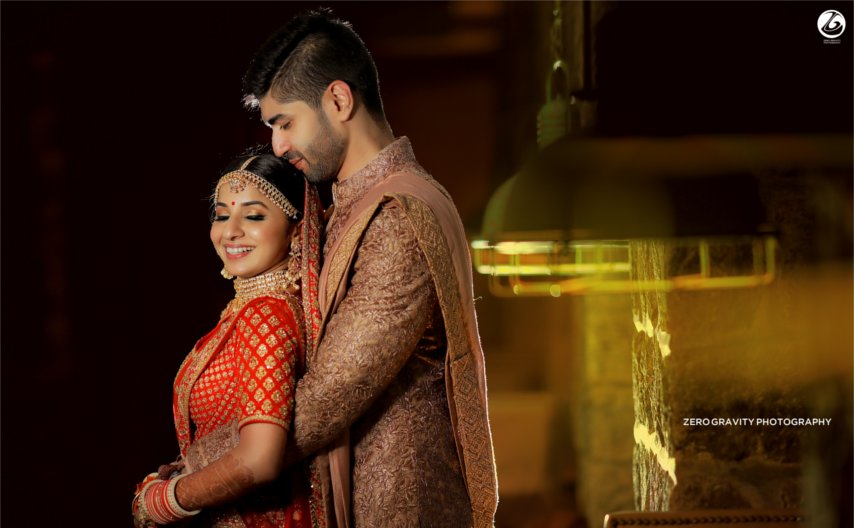 What Do We Do?
We take our craft seriously.
We believe that a wedding should be all about the couple and not only about customs, or what the family wants, or a series of posed pictures with odd lighting. From straightforward coverage to themed documentary-style wedding albums, the field of wedding photography and videography in India has changed. In order to preserve our distinctive fun and offbeat candid style videography, our wedding photographers and cinematographers concentrate on creating simple wedding stories that are inventive yet extraordinary. With the goal of capturing emotions, genuine moments, small, unnoticed moments how you are in your daily life, authentic and undisguised, we want to chronicle your wedding in the manner of contemporary wedding photography.
Explore Wedding Albums
Sneha Hariharan
Thanks to the entire crew who came for outdoor shoot and the wedding shoot . They gave their best. Amidst all the ups and downs ,I wish the ZG all the very best to reach more heights and come out with flying colors establishing in more cities and countries !!
Pooja Elangovan
The pictures turned out beautiful! We got the complimentary frame & magazine and it is more than we imagined.
We are so glad and astonished that we chose you for this very important moment in our life and will recommend you to anyone who asks in the future!
Mansoor Khan
Thank you so much for such a beautiful collection of photos zero gravity photography. There were so many stunning photos to choose from and I found it very difficult to decide on our favourites for the album.
Fortunately it all came together today and we have 80 photos to put forward.
Again , Thank you so much for everything zero gravity photography it was such a pleasure to share our memories with you and we are so excited for the next stage !
Dikshitha A Chandrasekar
Best work! Best team! Excellent workmanship! Delivered on time. They're the best in what they do!! To top it all they give all of this for a best quote!!! Any occasion you want to remember for a lifetime; capture it through these lensman & you'll cherish them forever!!Kudos..
Kudos..Kudos!!!! Feeling like a celebrity already… Don't miss it; ZG is the place for capturing best moments & memories
Rina Joseph
I am definitely gona recommend ZG to all my friends and relatives. Your team is for us an exceptional value with a very personal touch. Looking forward to see more of your fabulous work in future…ALL THE BEST!!!!
Keertana Rumalla
Zero Gravity was the best decision I made, thank you guys for capturing our big day and making it look so effortless, your dedication and precision to work are what matters! I am totally overwhelmed with the outcome and every single picture is fabulous!! I would totally recommend zero gravity to anybody! After filtering down multiple photographers we zeroed in on zero gravity which completely fit the bill and captured our best moments in ways I cannot express
Zero Gravity, thank you for everything and all the best to you guys
Helen Dayana
The best choice when it comes to capturing the best moments of your life. The team is very good and their support is awesome from the day you fix them till you receive your album.Awesome quality and they stay class apart when it comes to the post production and execution.I would like to especially thank Ajay, Niranjana, Jayalakshmi, Hemanth and all the photographers who were a part of our wedding event.
Our company has a distinct and unique style that sets itself apart from others. Having a signature look and different approach to our work makes the images instantly recognizable and memorable. Innovation and creativity are essential in the photography industry. This year, we as a company constantly pushed our boundaries, experimenting with new technologies, perspectives, and finding new ways to capture the world around us are likely to stand out in the year 2022. We have a collection of images from various photo sessions that we have covered. Check out some of this year's greatest work from us.
We have experience working on a variety of various candid wedding photography sessions, whether it be for a little or spectacular wedding. We have participated in many lovely weddings. We had the opportunity to go to several locations and take outdoor pre and post-wedding portraits for charming couples who added their presence to the photographs to make them even more remarkable.
Throughout the years, we have created our distinctive aesthetic that can be characterized as a fusion of photojournalistic, contemporary, fine art, and candid wedding photography. We consider how to effectively express your tale using our artistic perspective based on the circumstance and the atmosphere. We capture casual photos as well as some stunning staged shots of the newlyweds on their big day and their close relatives to give viewers a complete picture of the wedding celebrations.
Yeah, we also provide wedding cinematography services. Also, our clients and fans seem to like our wedding films, as we have a dedicated video editing team that will make your wedding videos look cinematic, with good production value.
From the moment the bride and groom are getting dressed until the wedding celebrations are done, we capture them. For instance, at a wedding, this would include pictures of the bride and groom getting ready, their individual and couple portraits, pictures of their close family members, pictures of the guests who actively participate in the wedding, and pictures of all the ceremonies and rituals taken in creative close-ups and documentary wide angle. Moreover, we will take into account any specific photos the customer needs, and we will make every effort to obtain them all. Yet while planning a wedding, one must also take into account any unforeseen circumstances.
We typically begin booking dates six months in advance; for planning considerations, early booking is encouraged. It's always important to double-check our availability because we can be open even up to a week before your wedding.
Monisha and Shaaswat | The Wedding Interview
It's always a pleasure to hear from clients that love and support us in every way possible! Shooting for Monisha and Shaaswat had been an absolute delight, and equally, to know such kind and supportive feedback from them! P.S - Isn't Handsome the most Handsome dog ever? Of course, he is!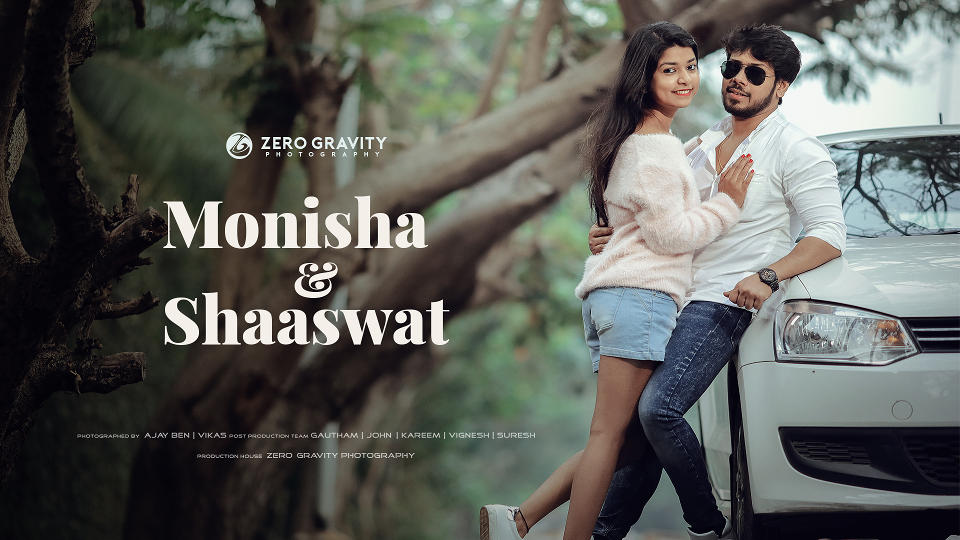 We are Hiring!
Together with new input from your side, work with us on developing something one of a kind for clients,that literally blow their minds.
Apply Now